The Ark Band presents: Legend Plus! A Bob Marley and the Wailers Tribute Concert – SOLD OUT!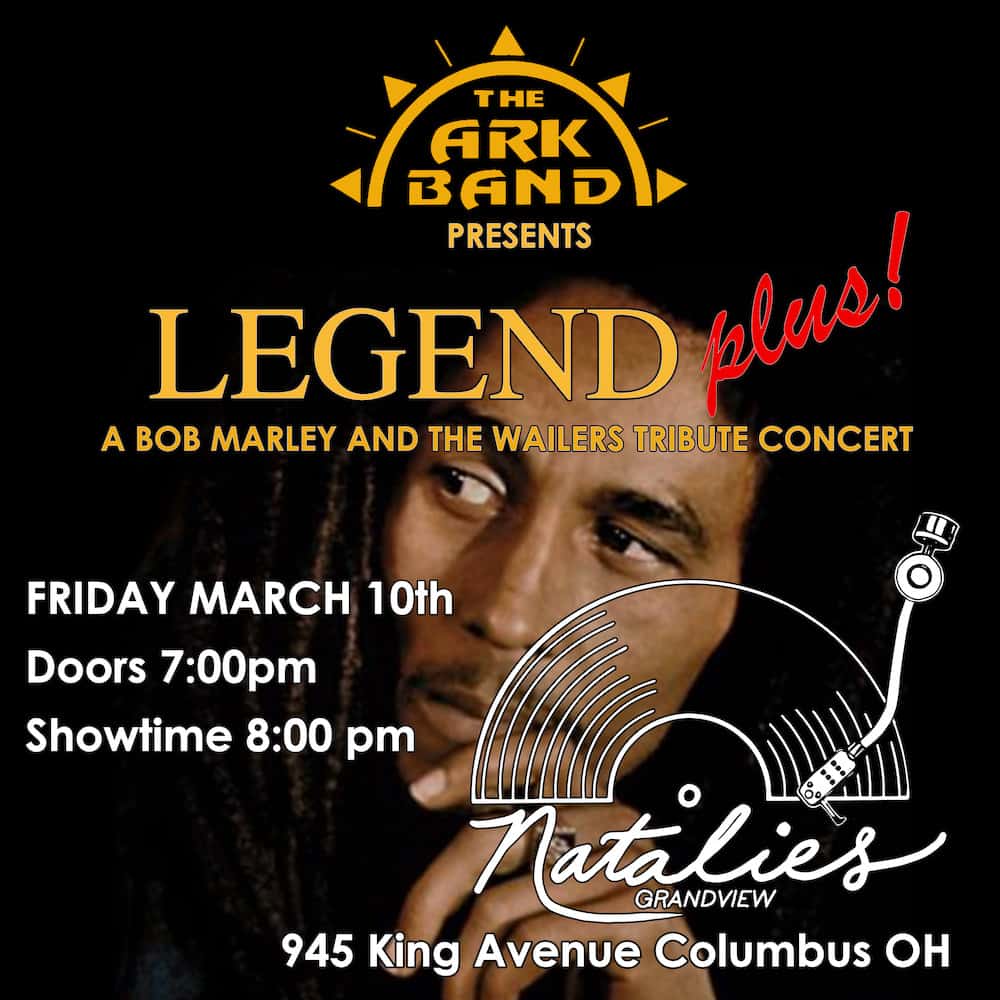 One night. One love. The Ark band presents a celebration of the legendary Bob Marley and the Wailers!
The Ark Band is a St. Lucian reggae band based in Columbus, OH. Founded in 1987 by Terry and Eustace Bobb, (The St. Lucian Riddim Twins), The Ark Band has continually toured across the United States, Canada, and Jamaica, sharing its roots reggae, calypso and soca music.
Combining heavenly harmonies with tight, crisp, performances, this powerhouse of talent captures their audiences with their very first note. Hailing from Columbus, OH, The Ark Band combines original and cover compositions with classic and current reggae hits designed to entertain, educate and enlighten all types of people. The Ark Band continues to be a dynamic force on the American scene after three decades, their songs expressing the love, peace, togetherness and spirituality needed in our world today!
Food & Bar: Our full food and drink menu will be available before and during the show.