The Ins and Outs of Financial Management
Presented by Music Columbus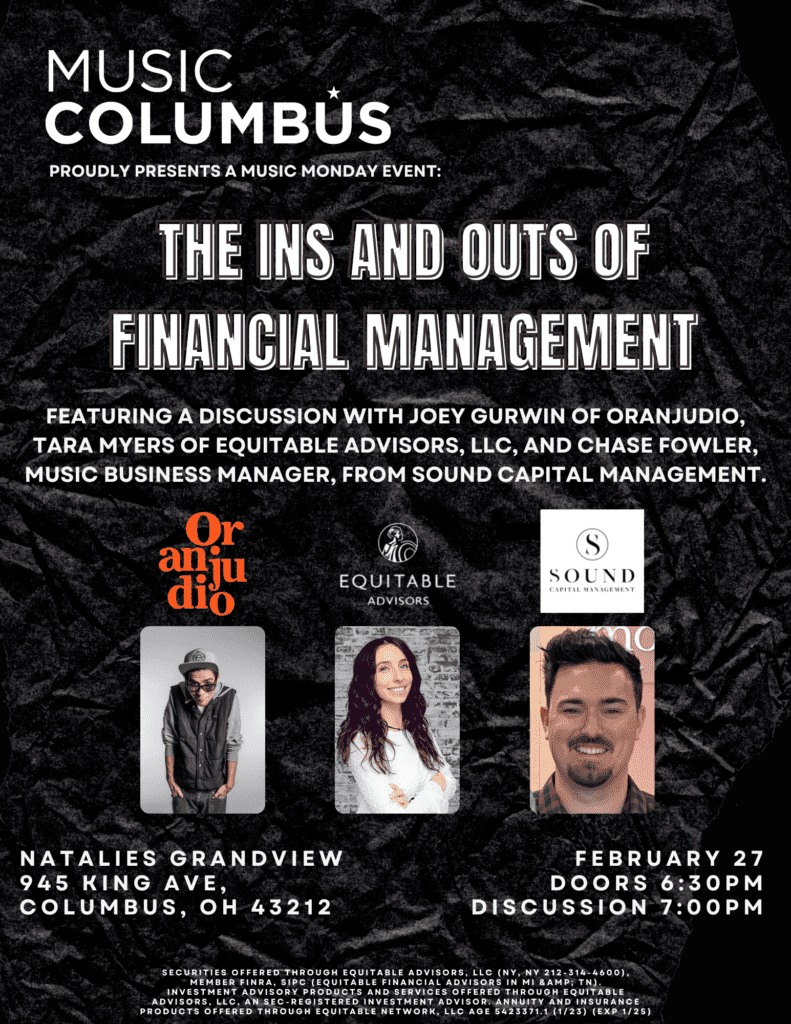 Need guidance with your finances? Be sure to mark your calendar for the first Music Monday of the year.
Join in on the conversation, with Joey Gurwin of Oranjudio, Tara Myers of Equitable Advisors, LLC, and Chase Fowler, Music Business Manager, from Sound Capital Management.
Learn about the ins and outs of financial management. Get tips on best practices for saving for retirement, filing taxes, and more.
There will be an opportunity for 1-on-1 conversation with a financial professional.
*Discussion will be focused on individuals who are self-employed.*
This event is free and all ages! No RSVP necessary.
Food & Bar: Our full drink menu will be available during this event. Our kitchen will be closed. 
Date: Monday, February 27