The Orphan The Poet w/ Moontower
Presented by Celebrity Etc presents and CD92.9FM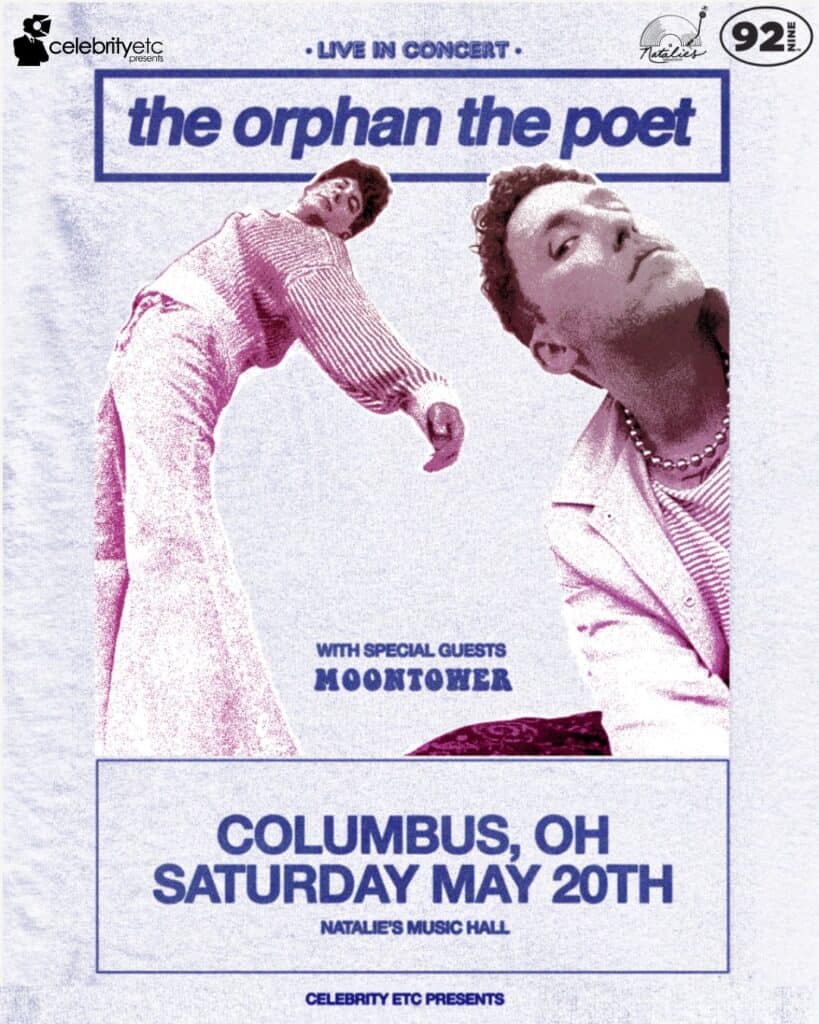 The Orphan The Poet
Based out of Columbus, Ohio, alt-rock duo THE ORPHAN THE POET is catching eyes and ears well-beyond their midwest roots, thanks to their electric live show and singalong hooks. The band has made waves all over the country, appearing on festival bills like Firefly Music Festival, Riotfest, and Summerfest and garnering the attention of SiriusXM's Alt Nation, KROQ in Los Angeles, and BBC's Radio1.
The band kicked off 2022 with the release of their single "Feelin' Good (Could Be Better)", which was co-written / co-produced with close-collaborator, Matt Squire (Ariana Grande, Panic! at the Disco, Demi Lovato). The track has already made its way to SiriusXM's Alt Nation, Apple Music's Alternative Workout, Spotify's It's ALT Good, and synced for use on FOX Sports during college football season.
The duo found themselves opening for alt-radio favorites Weathers across the country this spring, as well as making festival appearances on the WonderBus + Wonderstruck lineups alongside Lorde, Vampire Weekend, and others. With more releases on the way, THE ORPHAN THE POET is setting the stage for their biggest year yet.
THE ORPHAN THE POET is: David Eselgroth & Jake Floyd
Moontower
Moontower is an electro-pop Los Angeles-based trio consisting of Jacob Berger (guitar/vocals), Tom Carpenter (electronic drums/bass), and Devan Welsh (guitar/keyboards). Originating at the University of Southern California, the band is known for their conceptual content and "highly visual" live shows.
Food & Bar: A limited food menu of pizza and fries as well as our full bar will be available before and during the show. If you would like to eat before the show, we encourage you to make a dinner reservation by clicking the Resy button below.
Book your Natalie's Grandview reservation on Resy