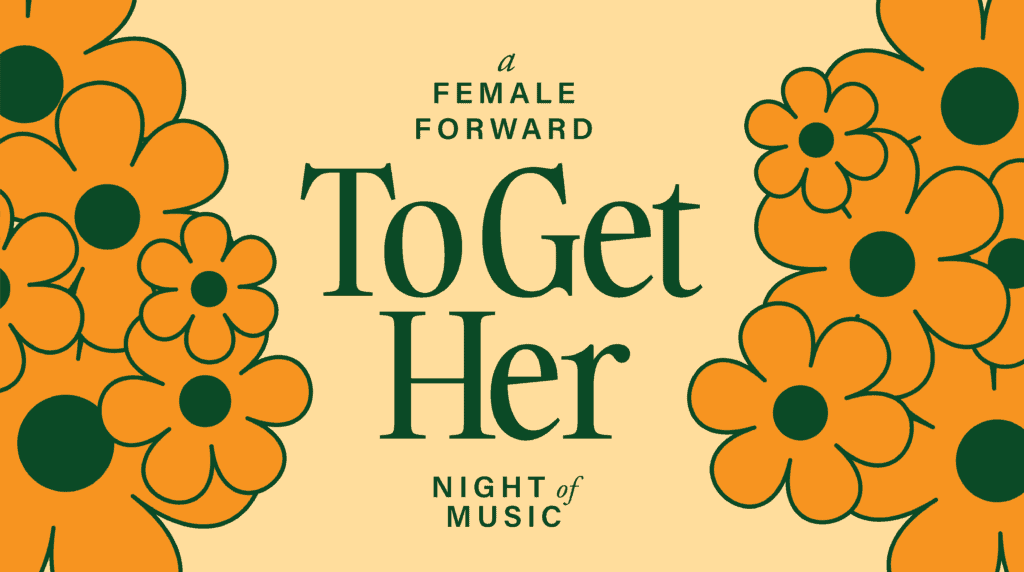 To Get Her is a female-forward, genre-bending night of music coming to Natalie's in Grandview!  This is Columbus College of Art & Design seniors Jada Mason and Nikole McGee's Advertising and Graphic Design capstone— focusing on women and the beautiful music they sow. This evening will showcase a range of music from r&b, rock, to folk; all cultivated by unbelievably talented female musicians based in Ohio. This show is meant to highlight female musical excellence, and break down the division of gender and genre that may keep us from hearing, understanding, and accepting uniquely invaluable perspectives within the world's garden. To transcend the traditional concert experience this event will cultivate a space where sharing stories is encouraged and embraced on stage and off. To Get Her will showcase three talented musicians:
Ceci Clark (from Left Out) – Website | Spotify | Instagram
Josee McGee – Website | Spotify | Instagram
Miir – Website | Spotify | Instagram
Food & Bar: Our full food and drink menu will be available before and during the show.