Tophouse with Sam Burchfield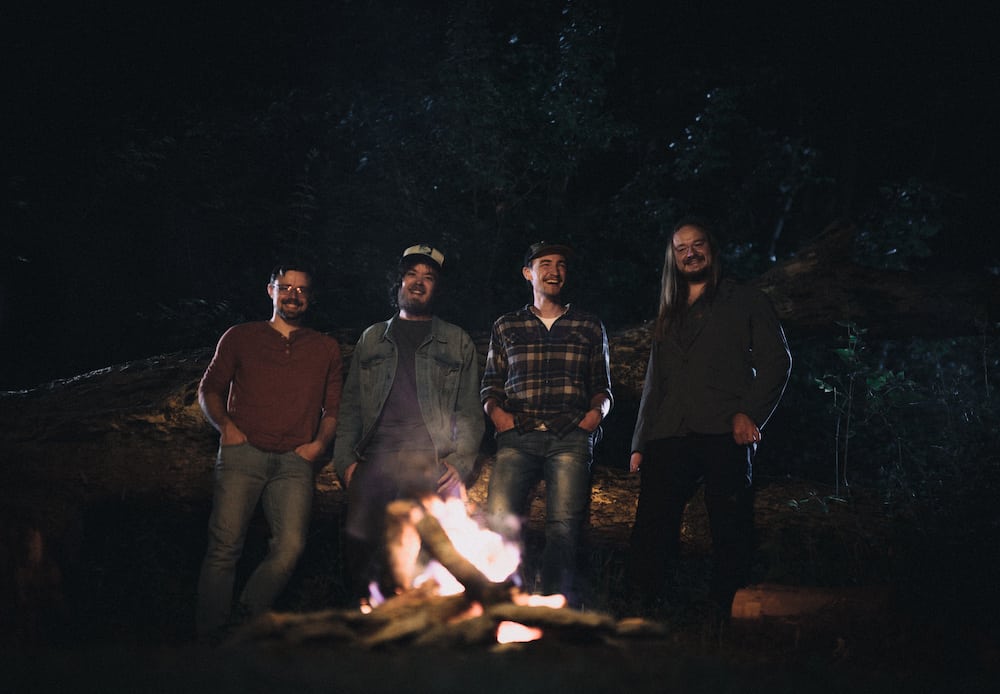 Tophouse
TopHouse is a Montana-raised Americana/Folk band made up of Jesse Davis, Joe Larson, Will Cook, and Andy LaFave.
Created in 2015, the band began as a duo when two Music Composition majors at the University of Montana, guitarist/songwriter Jesse Davis and violinist William Cook, realized they loved playing music together and wanted to start – immediately. Lacking both a drummer and a singer, the first iteration of TopHouse was a virtuosity 'Celtic folk' instrumental duo with next-to-no connections. For about a year TopHouse performed in the bottom of parking garages in the cold Missoula air because "the reverb was cool." William and Jesse eventually snuck their way into a local farmer's market, and then moved onto the illustrious stardom of coffee shops, breweries, and weddings.
Joseph Larson, a singer, songwriter, and guitar/banjo player, joined the band in 2016. Joe wrote and performed songs, while Jesse's songs like Where Are You and Summer Never Leaves – which, up to this point, had simply been instrumental violin pieces – finally came into their fullness. Joseph's addition vaulted TopHouse to local fame, with the Missoulian naming TopHouse one the top 5 best new bands. Between 2017-2019 they released their self-produced EP Middle of Somewhere and their album Hopes & Fears while performing in festivals like the Bitterroot Celtic Festival, Avery Fest, and the Flathead Celtic Festival.
TopHouse moved to Nashville TN in October of 2019. They, like many musicians, were stranded at their shared home for most of 2020. During this year TopHouse wrote, recorded, and released their second album, Snapshot. When music city opened back up in 2021 TopHouse was invited to be the house band for Tennessee Brew Works and began performing in and around Nashville. After a difficult year of waiting and hoping, TopHouse prevailed, performing in events like the Local Show and going on their first official tours to Montana, Texas, and California.
In 2022 Andy LaFave the pianist joined TopHouse. Andy – an incredible songwriter and musician that regularly releases his own music under his solo project Don't Dance – has performed with William and Joseph since childhood. With Andy's help, TopHouse is working on their newest music release and will be ready to inspire the populace.
Sam Burchfield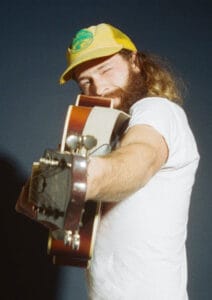 Raised in the foothills of the Blue Ridge mountains of South Carolina, Sam Burchfield was brought up on Appalachian music: folk, gospel, country and southern soul. The young songwriter draws on these roots with a deep lyrical honesty that carries the tradition of folk music forward.
Burchfield's last album, 'Graveyard Flower', seeks to reconnect to the Appalachian roots that raised him. In a world of cell phones and internet distractions, this body of work beckons the listener to plant their feet firmly in the soil. Reconnect to the land, reconnect to each other; 'Graveyard Flower' is honest music.
Since his first EP 'Where to Run' in 2014, Burchfield has grown a loyal following along the east coast through steady touring both solo and with his band of 'Scoundrels'. He's also grown an active base of over 200k monthly Spotify listeners across the world, earning millions of plays for several of his top tracks, with three records and several singles released.
Food & Bar: A limited food menu of pizza and fries as well as our full bar will be available before and during the show.
Date: Thursday, August 10