Trad Nua Folk Club Night: Darby's Slashers
Presented by the Dublin Irish Celebration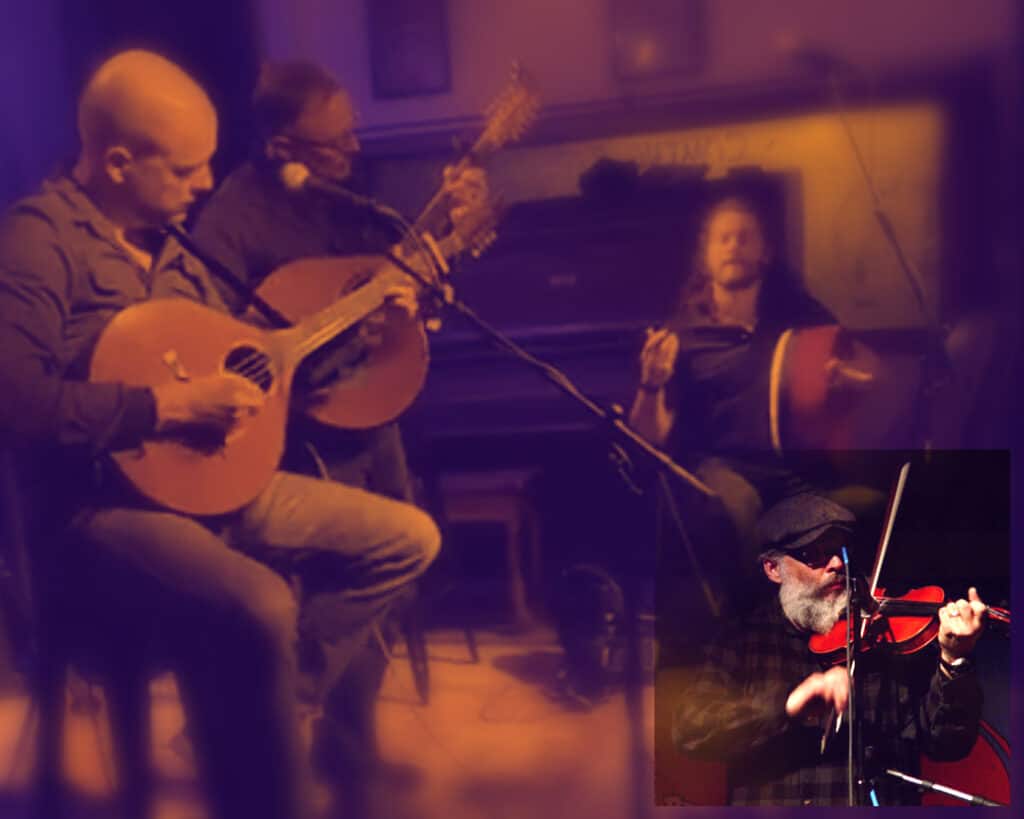 Natalie's Grandview presents the Trad Nua Folk Club Night sponsored by the Dublin Irish Celebration, featuring Darby's Slashers on Charlie's Stage. As a companion to the popular Trad Nua Celtic Concert Series at Natalie's, Trad Nua Folk Club Night strives to create an evening of Irish and Celtic music in a casual, "folk club vibe" setting.  Hosted and anchored by acclaimed Irish musicians Mick Broderick and Randy Clepper, Folk Club Night will feature a rotating lineup including some of the finest players and singers in the Midwest as well as occasional traveling musicians from Ireland.
"In a pub they call Dick Darby's", from a well-known Planxty song, the Darby Slashers take their name.  The craic will be ninety when Phil and Josh Franck, the fiddle and accordion playing father-and-son duo from the popular Columbus-based Irish band the Drowsy Lads, join the Trad Nua bouzoukists Mick Broderick and Randy Clepper to recreate a grand night of tunes and songs from a Rambling House performance a few years ago.  All are multi-instrumentalists as well, so expect lots of tuning only partially obscured by witty banter, but most of all get ready for a fun evening of lively Irish dance tunes and rich songs.
The Trad Nua Celtic Series at Natalie's is hosted by acclaimed Irish musicians Randy Clepper and Mick Broderick. The series presents a variety of traditional Irish and Celtic acts often juxtaposing old styles with new influences, local and international artists, and featuring traditional instruments.
Food & Bar: Our full food and drink menu will be available before and during the show.