Trad Nua Folk Club Night with Randy Clepper, Katie Feltz, & Mick Broderick
Sponsored by Dublin Irish Celebration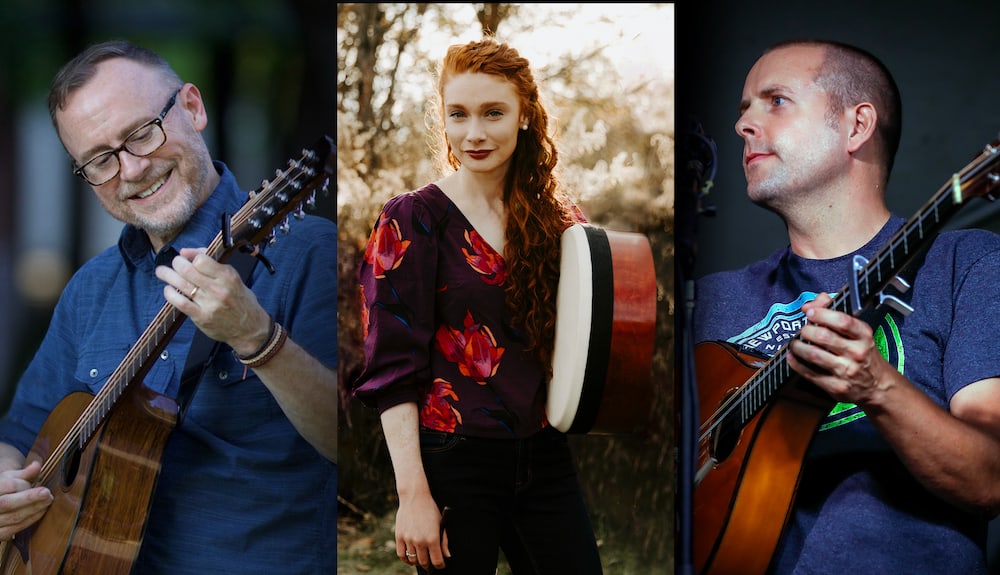 Natalie's Grandview presents the Trad Nua Folk Club Night sponsored by the Dublin Irish Celebration, featuring Mick Broderick, Randy Clepper, and Katie Feltz, on Charlie's Stage. As a companion to the popular Trad Nua Celtic Concert Series at Natalie's, Trad Nua Folk Club Night strives to create an evening of Irish and Celtic music in a casual, "folk club vibe" setting.  Hosted and anchored by acclaimed Irish musicians Mick Broderick and Randy Clepper, Folk Club Night will feature a rotating lineup including some of the finest players and singers in the Midwest as well as occasional traveling musicians from Ireland.
Join Mick, Randy and Katie Feltz for an experience evocative of Irish bands such as Planxty and Dervish. From Dublin, Ireland, to Dublin, Ohio, Mick Broderick is the renown bouzouki-player of the Irish supergroup Slide, also the Noble Call, and Dave Curley & Mick Broderick. Columbus-based Randy Clepper is an acclaimed player of the Irish bouzouki, also tenor banjo, fingerstyle guitar, and hammered dulcimer. A member of the Columbus-based Irish trad trio Fialla, Katie Feltz is a vocalist, Irish dancer, and instrumentalist playing bodhrán and guitar.
The Trad Nua Celtic Series at Natalie's is hosted by acclaimed Irish musicians Randy Clepper and Mick Broderick. The series presents a variety of traditional Irish and Celtic acts often juxtaposing old styles with new influences, local and international artists, and featuring traditional instruments.
Food & Bar: Our full food and drink menu will be available before and during the show.
Date: Thursday, January 26