William Lee Ellis with special guest Tony Ellis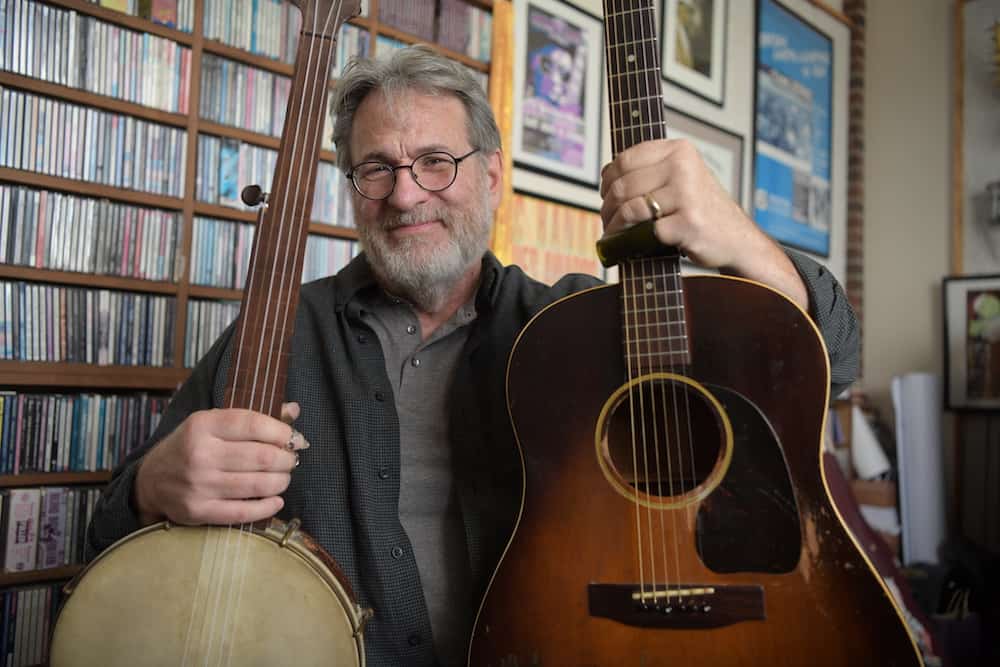 Tradition-bred songsmith and fleet fingerpicker William Lee Ellis returns to Natalie's to celebrate the release of his brand new Yellow Dog Records release Ghost Hymns. Ellis's trademark sound, a personalized mix of acoustic blues, folk, bluegrass, and world music, is on full display for Ghost Hymns, an album that veers effortlessly from gospel, shape note, and blues to old-time, ragtime, and high life on twelve original compositions and arrangements.
William Lee Ellis comes by his musical prowess naturally. His father, North Carolina native Tony Ellis, is a veteran of Bill Monroe's early-'60s Blue Grass Boys. Tony Ellis – the inaugural Ohio Heritage Fellowship recipient for performing arts in 2003 – is able to drive the five-string with the best of them, as he did on the acclaimed 1993 Masters of the Banjo tour and album produced by the National Council for Traditional Arts. Bill backed his father for decades on record and tours, and his father's influence can be heard…"More than any of my previous albums, I hear the weight of my dad's musical imprint on my own, which is perhaps why I've chosen this album to finally play some banjo and arrange one of his most elegant fiddle tunes."  
"It has been a few years since I last recorded for the incredibly special roots label, Yellow Dog Records," William Lee Ellis said. "During that time, I stepped into the world of academia and earned a PhD in ethnomusicology at the University of Memphis under famed blues scholar David Evans. No surprise, my dissertation was on the music of Rev. Gary Davis." He then left the Bluff City, his home of 15 years, for Vermont, where he is an Associate Professor of Music and Chair of the Fine Arts Department at Saint Michael's College. 
"Conceived during Covid when the world had shut down – and away from the rooted sense of place that had long been Memphis for me – Ghost Hymns bears its own stamp of time and place thanks to the global virtuosi in Vermont and beyond, I have come to know as friends. This album reflects those friendships, heard as musical conversations with a traveled reach and reverence for the voices of traditions past. This is the heart of traditional music and of the music I write, with one ear ever bent to the pre-WWII blues and gospel pioneers, the buskers and street players, the famous and obscure alike, whose riffs and rhymes bore witness to an often cruel and indifferent world and whose music personally remains a musical if not moral guide."
Food & Bar: Our full food and drink menu will be available before and during the show.