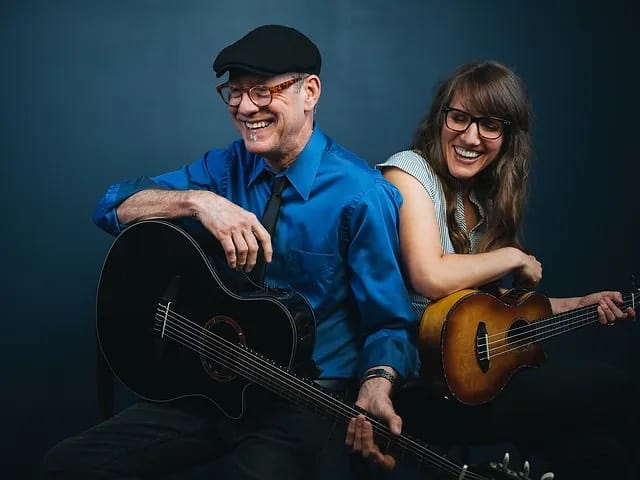 Chaz and Nicki are a dynamic duo act who teamed up to create an upbeat live acoustic show, mixing feel-good classic covers with harmony rich originals. Enjoy the music and fun, and if you're feeling the groove, make some requests!
Chaz and Nicki have teamed up to create an upbeat live show, mixing classic covers with harmony-rich original songs. Singer and guitarist, Chaz Mechenbier, has been performing locally, nationally and internationally for decades with well-known acts such as Jerry Reed, Ronnie Millsap and local favorites, McGuffey Lane. Singer/guitarist/bassist, Nicki Baker, is a third-generation musician from Columbus who grew up on a tour bus singing southern gospel with her family. The duo is in high demand and performs several times every week at various venues, festivals, and events around Ohio. Their engaging performances are full of casual fun and laughs, as well as seriously great music!
Food & Bar: Our full food and drink menu will be available before and during the show.