The Fifth House "We Still Got Space" Album Release Show
Featuring Third Culture Kid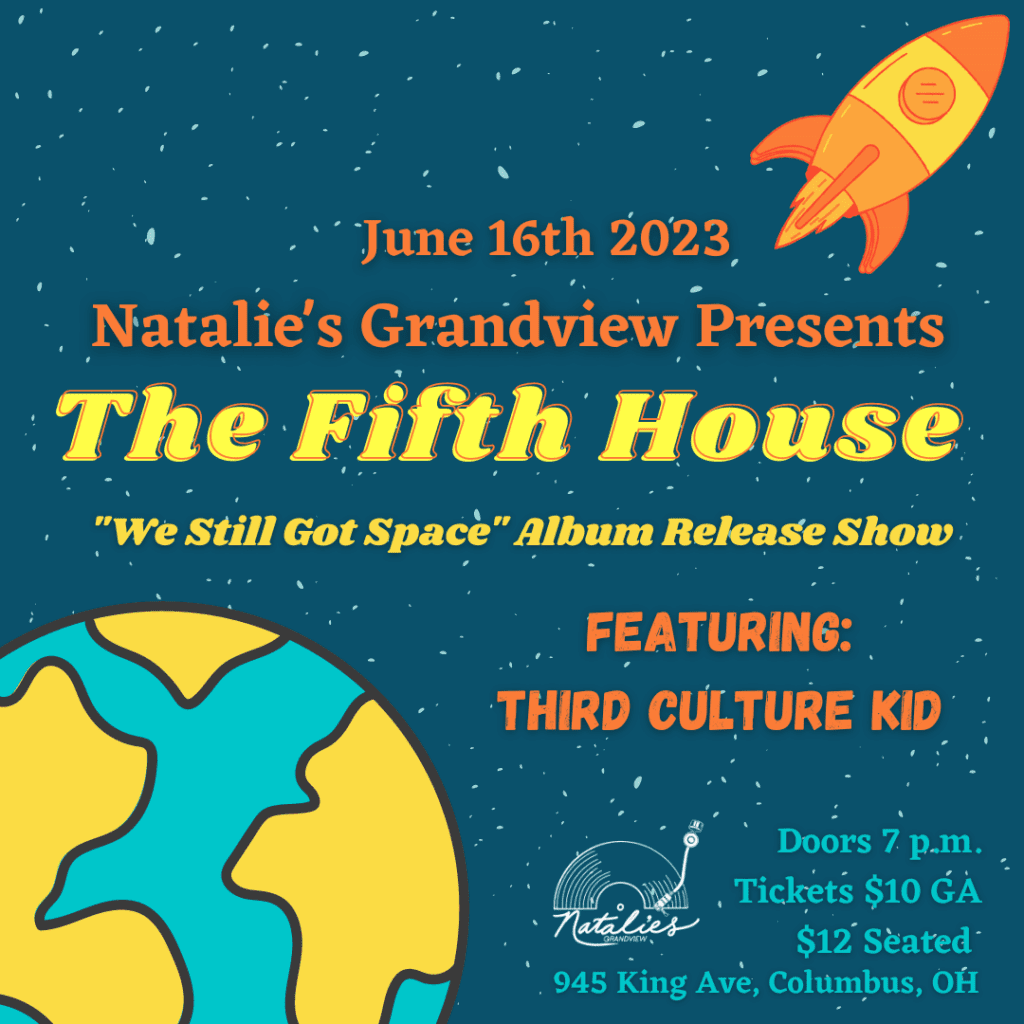 The Fifth House is coming back from their venture out of state while celebrating the release of their sophomore album, "We Still Got Space". Join them and friends Third Culture Kid for a night of indie sad girl bops and surfy-punky bangers!
The Fifth House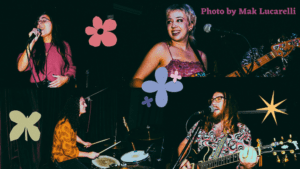 Website | Spotify | Instagram | Facebook
The Fifth House means "the house of pleasure as a result of creativity" in the world of zodiac and astrology. In the music world, The Fifth House brings this meaning to life, as they deliver the music from their minds to the audience with no mistranslation or bounds in between. The group does not believe in cramming the style that naturally flows from you into any mold for the sake of an already existing genre.
As said by music review site Bravado Press, "The band has been handing out lollipops tasting like indie bops for years." But this time around, the band is also using their music as a platform and a voice for those affected by serious matters such as addiction and abuse for their new album, "We Still Got Space."
Since the band is fronted by Julia Crow on vocals and bass, a lot of the songs have noticeable lead on the bass, with crying counter melodies on guitar from her brother, Wesley Crow. His wife, Caroline Crow paints dreamy soundscapes with her skills on the keys and luscious vocal harmonies. Long time friend, Luke Kaylor, does more than drive the bands' often "surfy" backbeat on drums. He creates intricate and atmospheric textures with hints of polyrhythmic beats that blend in seamlessly.
The Fifth House is dynamic- they're the much-needed cry in a heavy storm, followed by the comfort of the warm evening sunset in the moody Midwest.
Third Culture Kid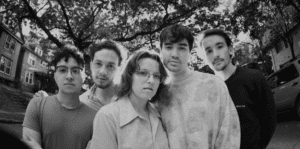 Columbus, Ohio's Third Culture Kid is Katie Larson (Vocals, Guitars), Toby French (Guitars, Drums, Vocals) Christian Hinojosa (Guitars, Bass), Eric Trent (Drums), and Josiah Lansford (Piano, Synth, Vocals). Toby, Katie, and Christian started Third Culture Kid in 2021 because we want to make music that speaks to the people in-between.
The international students, who grew up torn between countries, with no place that felt like home. The not-quite-teenagers, not-quite-adults, who can't wait to get out of the house and make their own way, but are terrified of how to get there.
The gay kids in Church, who get told they can't both be open about their sexuality, and be a Christian. The kids who grew up with two different families, and neither one quite feels as safe as it should. We were and are those kids, and we want to tell our stories, in all their messy glory.
When you listen to Third Culture Kid, we hope you feel known, because in some way, we all feel stuck in-between. And maybe that's not such a bad place to be, because it's in the middle of the mess of being human that we find ourselves.
Food & Bar: Our full food and drink menu will be available before and during the show. If you have Standing General Admission tickets, a limited menu of pizza and fries will be available to order from the bar. If you would like to eat before the show we encourage you to make a dinner reservation by clicking the Resy button below.
Book your Natalie's Grandview reservation on Resy