Columbus Blues Alliance: 614Blues-Ed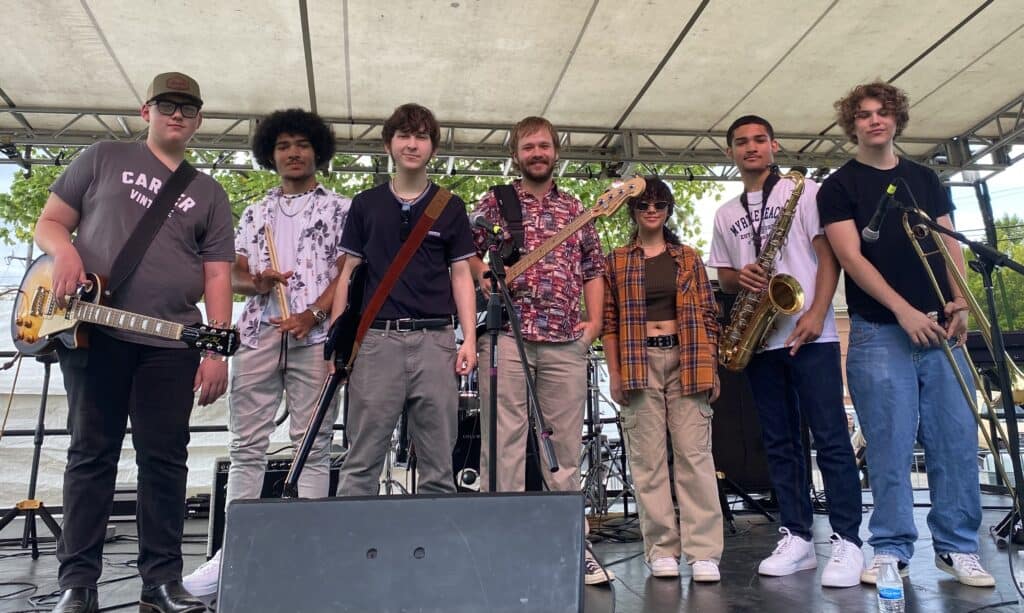 614BluesEd is a youth musical education program run by the Columbus Blues Alliance (501(c)3 nonprofit) with a mission to preserve and promote blues music. With professional mentorship from the Columbus Blues Alliance's musician community and direction from Jeff McCargish (Musical Director, Fort Hayes Arts and Academic High School), 614BluesEd provides young musicians with training and experience unlike any other musical program in central Ohio.
The 2023 614BluesEd cohort is the band Gen Blues, which has played at the Columbus Blues Challenge and will now be traveling to Memphis to perform at the 2024 International Blues Challenge.  All proceeds from this fundraiser go directly to covering travel expenses for Gen Blues' trip to Memphis.
Food & Bar: Our full food and drink menu will be available before and during the show.
Date: Wednesday, November 22