Devi & Liz: Violin Duo – Corner Stage
Free Live Music (tips strongly encouraged)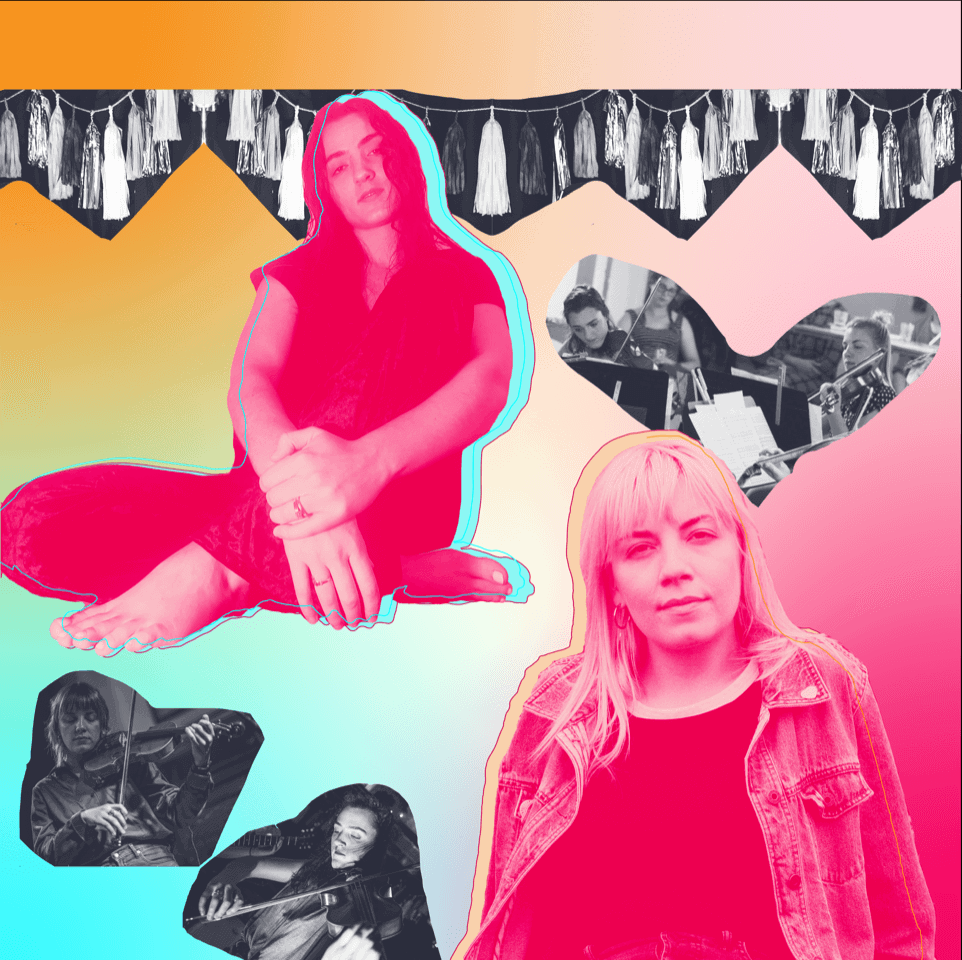 Natalie's Grandview presents the Violin Duo Devi and Liz on the Corner Stage, located on the restaurant/bar side of the venue. For this event there will be no admission charge, but tips are greatly appreciated. Devi & Liz met one another studying violin at the Ohio State University where they grew together as musicians and as friends. Since then, they've grown full and powerful lives as musicians in Columbus: often recording, singing, writing, and playing together. Hear them recently with Sydney McSweeney and their cover of Imogen Heap's "Just for Now" on YouTube.
Devin Copfer is a performer, recording musician, registered Suzuki teacher, and arts entrepreneur and currently serves as Concertmaster of the McConnell Arts Center Chamber Orchestra, as Assistant Concertmaster of the Newark Granville Symphony Orchestra, and as a violinist for Columbus' Janus String Quartet. She is the Co-Founder, Director, and Violinist of Chamber Brews, a chamber music ensemble committed to breaking down the barriers within classical music.
Liz Fisher is a songwriter, performer, and recording musician who currently fronts, plays guitar and sings in an alternative rock band, The Cordial Sins. Liz is a classically trained violinist and performs regularly in this setting in addition to being a violin instructor. Her experience offers a unique context for her musical delivery, writing style, and arrangements both on stage and in the studio. Liz collaborates frequently with artists of many genres and, as of 2019, began performing with an alternative folk group, Caamp.
Call us to make a reservation for the performance at (614) 436-2625!
Date: Friday, July 15, 2022