Eilen Jewell w/ Jonah Tolchin
Presented by Zeppelin Productions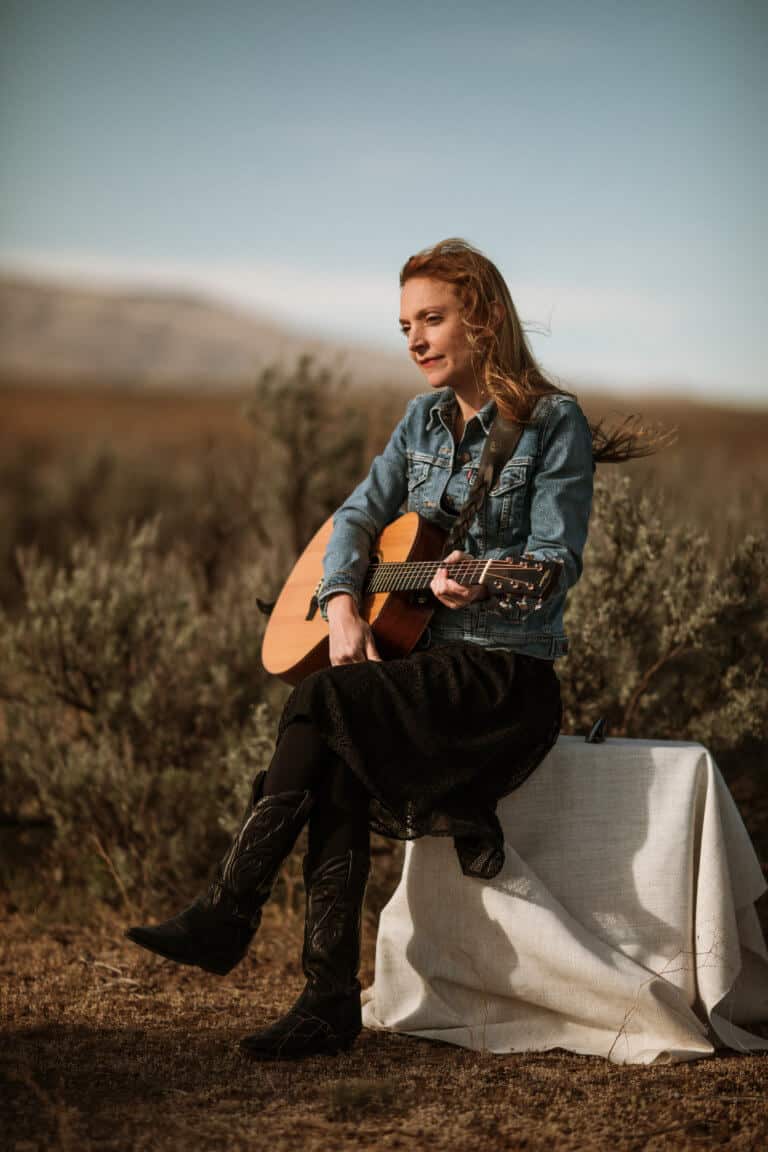 American Songwriter describes Eilen Jewell as one of America's most intriguing, creative and idiosyncratic voices. The Boise, Idaho songwriter is one of a kind. As the reigning Queen of the Minor Key, Jewell leads a tight quartet (including the amazing Jerry Miller on guitar) that blends influences of surf-noir, early blues, classic country, folk, and 1960s era rock. For well over a decade, they've toured relentlessly for legions of fans from Boston to Boise and Madrid to Melbourne, and sharing stages with Lucinda Williams, Mavis Staples, Loretta Lynn, Emmylou Harris and many more.
That singular voice springs forth from a woman of more than one mind, and she taps into many of them on her most recent album Gypsy. By turns personal and political, pissed off and blissed out, Jewell's first album of original material since 2015 expands brief moments of joy into lifetimes, and distills epic sentiments and persistent doubts into succinct songs. Jewell seamlessly blends heavy electric guitars and dirty fiddles on the rollicking country rocker Crawl with the sweet and understated horn section of the tender Witness. 79 Cents (The Meow Song) skewers sexism and discrimination with pointed humor over a circus bed of musical saw and horns. Longtime fans who love Eilen Jewell in classic country mode will delight in the pedal steel driven, "These Blues", and the sole cover on Gypsy, "You Cared Enough To Lie", written by fellow Idahoan and country legend Pinto Bennett. Rather than pulling artist and listener this way and that, the tensions within and between these twelve tracks propel Eilen Jewell's eighth studio album forward as a remarkably cohesive full length.
Jonah Tolchin
Acclaimed singer/songwriter/bluesman Jonah Tolchin began his career as a DIY artist, hitting the road as a teenager and self-releasing his own music until signing with Yep Roc Records for his critically acclaimed 2014 label debut, Clover Lane. Recorded with a slew of special guests including Los Lobos Steve Berlin and Deer Ticks John McCauley, the album prompted Uncut to rave that Tolchin demonstrates the finesse and maturity of someone like Jason Isbell and NPR to proclaim him a promising new artist who artfully occupies the gulf between old school tradition and contemporary appropriation.

In 2016, Tolchin followed with the similarly well received Thousand Mile Night, which racked up more than 10 million streams on Spotify with its title track alone, and 2019s Fires for the Cold, a bittersweet meditation on loss and redemption that featured appearances by Jackson Browne, Rickie Lee Jones, and Sara Watkins. Along the way, Tolchin has toured the U.S. and Europe extensively, sharing bills with Mandolin Orange, Chuck Prophet, Gregg Allman, Chris Smither, Dave and Phil Alvin, Joseph Arthur, and the late Tony Joe White.

2022 will see the release of his fourth studio album, Lava Lamp. Check out Jonah's website.
Date: Sunday, July 3, 2022