Music Monday: Health & Wellness
Resources for Music Professionals at Home and on the Road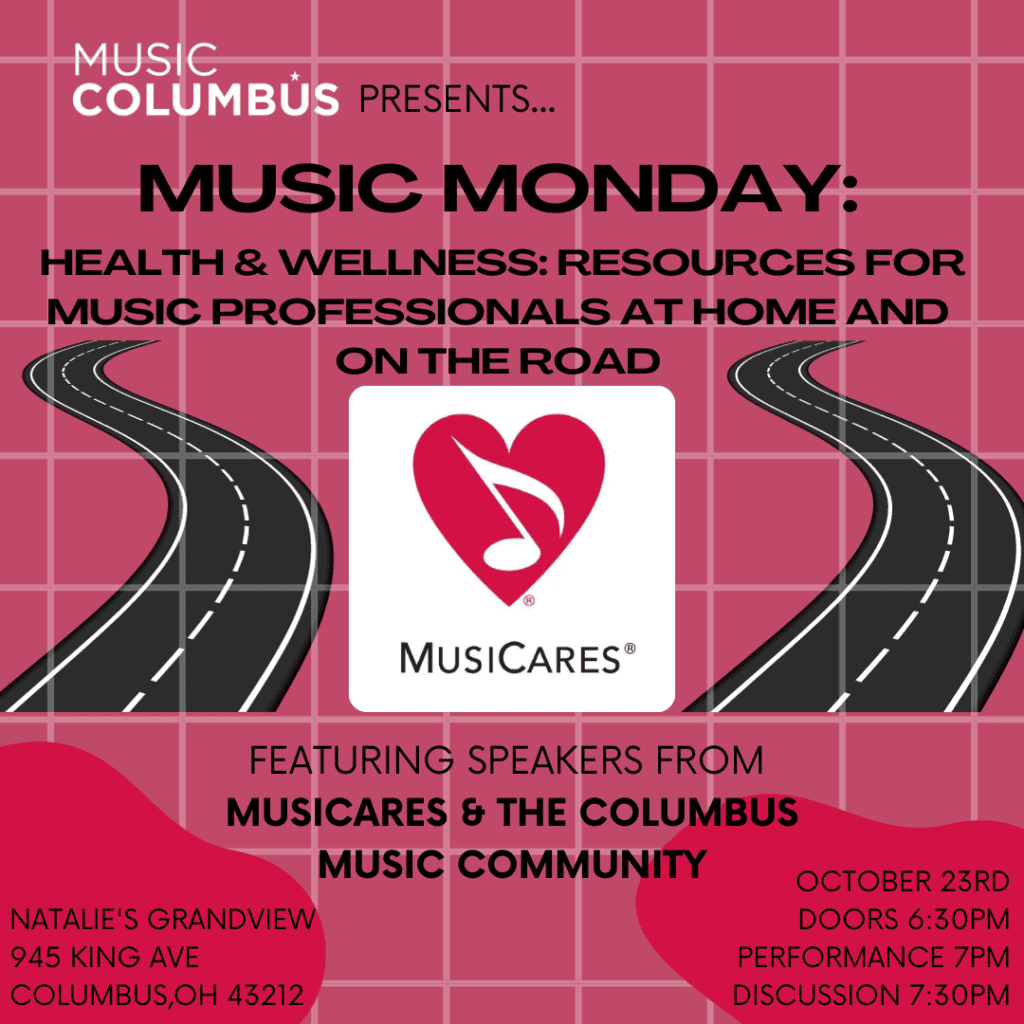 Join us for an honest discussion about the physical and mental demands of being in the music industry, and the resources available to help music professionals care for themselves.
Many music professionals are self-employed or often work on contract basis. There are many excellent resources to support music professionals, both at home and on tour, to sustain mental, physical, financial, and social well-being. This panel will be an opportunity to hear from musicians about some of the needs to sustain a career in music, and to hear from key organizations about the resources to support music professionals.
The panel will feature insights from MusiCares representative, Robert Taylor Jr, who will share their data on the state of wellness in music professionals as well as strategies and resources they offer to support those in the industry. He will be joined by local musicians to be announced as well.
—
MusiCares helps the humans behind music because music gives so much to the world. Offering preventive, emergency, and recovery programs, MusiCares is a safety net supporting the health and welfare of the music community. Founded by the Recording Academy in 1989 as a U.S. based, independent 501(c)(3) charity, MusiCares safeguards the well-being of all music people through direct financial grant programs, networks of support resources, and tailored crisis relief efforts. For more information please visit: www.musicares.org
Food and Bar: Our full bar only will be available for this event.