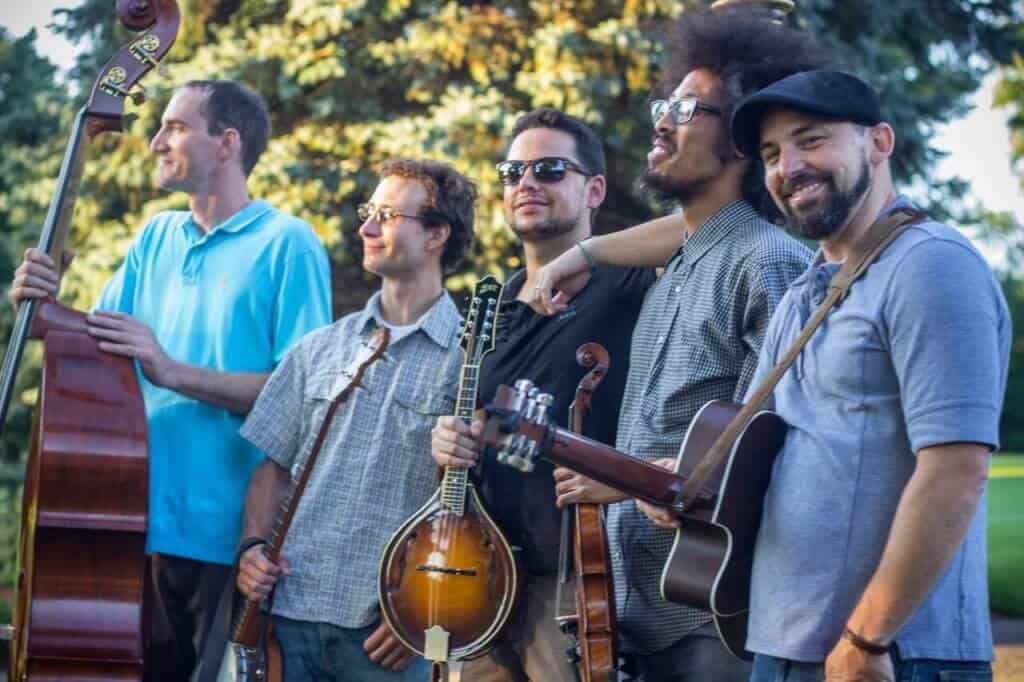 This show will take place outdoors in our parking lot behind Natalie's underneath a huge pavilion. We will continue to provide socially distanced table seating and will seat you at the best possible location upon your arrival. You will still check in at our host stand and we will take you to your table.
The Mighty Troubadours is a collaboration of local performers Joey Gardina (mandolin, vocals), Aaron Snyder (guitar, vocals), Isaiah Sparling (bass), Kevin Hagans (fiddle), and Glenn Rinehart (banjo). With a combination of original music and covers, they play a few different styles of bluegrass. This eclectic mix is unified by the common threads of acoustic settings on mandolin, banjo, guitar, and bass. Their soulful harmonies and "grassy" instrumentation encompass a true Americana style.
Due to COVID-19, tables will be sold instead of individual seats, and guests are required to wear masks except while seated at their table.
Free Live Stream:
The Mighty Troubadours present a live streaming concert from the stage at Natalie's Grandview that can be viewed from our YouTube channel or our Facebook page. Order your free ticket from our ticketing link and you will receive an email confirmation with a link to the stream and a discount code to receive 20% off an online or carryout order at any Natalie's location. While tickets are free, donations to the band can be made by clicking on our ticketing link or through our PayPal link: PayPal.me/NataliesColumbus. Please consider making a donation to help compensate the band and the video live stream production costs.
Date: Wednesday, August 12, 2020